IDEA Board Members:
Douglas M. Workman (Chairperson) Term to October 2018
Andrea Witzaney-Chown (Vice-Chairperson) Term to October 2018

Jack Anawak Term to October 2019
Catherine Hoyt Term to October 2019
Pascal MacLellan Term to October 2019
Board Member Biographies
Douglas M. Workman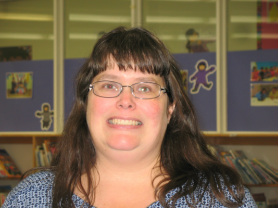 Catherine Hoyt

As a child, Catherine lived in Cambridge Bay and Yellowknife. Catherine moved back to the North in 2001, living first in Iqaluit and then in Pond Inlet. After a brief return to NB, Catherine and her husband decided that they wanted to raise their family in the North. Catherine and her family returned to Iqaluit in 2005 and purchased a home. Catherine has a Master's of Library Science and Information Studies from Dalhousie University and currently works for the Government of Nunavut. Catherine has one daughter who is currently in grade 4.

Catherine has always been an active volunteer in the community. In September 2013 the Premier of Nunavut awarded Catherine with the Council of the Federation of Literacy Award for her volunteer work with the Friends of the Iqaluit Centennial Library. Catherine hopes to further promote literacy and foster community involvement in our education system through her involvement with the Iqaluit District Education Authority.
---
Other 2015 elected IDEA Board Members' bio's and pictures to be posted soon.