IDEA Board Members (as at October 16, 2017):

Douglas M. Workman (Chairperson) Term to October 2019
Andrea Witzaney-Chown (Vice-Chairperson) Term to October 2019
Jack Anawak Term to October 2019
Catherine Hoyt Term to October 2019
Pascal MacLellan Term to October 2019
Alden Williams Appointed to October 2019
Kimberly M. Masson Appointed to October 2019
Cassidy-Ann Netser Student Representative to June 2018


Board Member Biographies


Douglas M. Workman - Chairperson
​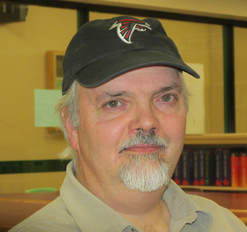 I came north in 1978 to teach at Takijualik School in Pond Inlet. Since then I
spent a wonderful life in different Arctic communities as a teacher at GREC (now
"Inuksuk High School"), Frobisher Bay (now called "Iqaluit") and Baker Lake. I also
served as School Administrator positions in Coral Harbour and Cape Dorset. In
1993, our family moved to Iqaluit where I started a career as an Adult Educator at
Nunavut Arctic College and the Baffin Correctional Center. In 1998, I was elected to
the position of the Nunavut Employees Union President where I served 5 - 3 year
terms until my retirement in early 2015.

Education has always been my passion. It is my hope that with my participation
through our DEA that we will influence positive changes in our children's school
lives through improved and increased resources at the school level.
---

Andrea Witzaney-Chown - Vice-Chairperson



Andrea moved to Iqaluit in 2001. After more than a decade working
in research and policy development for the Government of Nunavut,
she chose to focus on raising her family. Andrea has two children in
elementary school and one pre-schooler. She is an active volunteer
with the Friends of the Iqaluit Centennial Library and the Iqaluit
Skating Club.


Alden Williams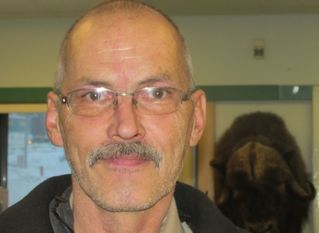 I have lived in Iqaluit for over 20 years. I have a daughter in the Iqaluit
school system. I have served on the Iqaluit District Education Authority
for 8 years. I have worked for the Government of Nunavut for 22 years.


---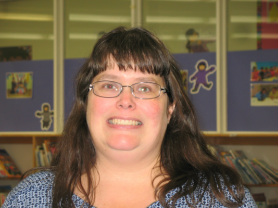 Catherine Hoyt

As a child, Catherine lived in Cambridge Bay and Yellowknife. Catherine moved back to the North in 2001, living first in Iqaluit and then in Pond Inlet. After a brief return to NB, Catherine and her husband decided that they wanted to raise their family in the North. Catherine and her family returned to Iqaluit in 2005 and purchased a home. Catherine has a Master's of Library Science and Information Studies from Dalhousie University and currently works for the Government of Nunavut. Catherine has one daughter who is currently in grade 4.

Catherine has always been an active volunteer in the community. In September 2013 the Premier of Nunavut awarded Catherine with the Council of the Federation of Literacy Award for her volunteer work with the
Friends of the Iqaluit Centennial Library. Catherine hopes to further promote literacy and foster community involvement
in our education system through her involvement with the Iqaluit District Education Authority.
---
Cassidy-Ann Netser (Student Representative Board Member)


Hi!

My name is Cassidy-Ann Netser. I am sixteen years old and I'm the Student Rep for Inuksuk High School. I've lived in Coral Harbour and Pond Inlet for a couple years but moved to Iqaluit when I was in elementary school with my mom. I love travelling and reading books. I've been to Cuba, London, Belgium, France, and Costa Rica since the summer of 2016. I plan on going to Dalhousie in Nova Scotia once I graduate; I want to go into Business and hopefully give Youth, such as I, a voice.



Kimberly M. Masson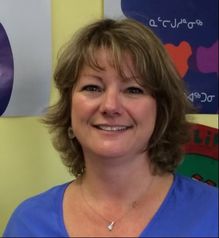 Kim (B.A., A.D.Ed., M.Ed) is originally from Manitoba but has called Nunavut home since 2006. A former business manager, Kim became an educator in 1996. In 2006 she and her family moved to Iqaluit where Kim worked as a teacher and guidance counselor until 2015 when she became the Executive Director of Embrace Life Council. In 2016 Kim completed a Master's Degree in Administration of Indigenous Schools (St. Francis Xavier University). Kim and her husband Dennis have raised three daughters and are enjoying being first time grandparents.


---
Pascal MacLellan

| | |
| --- | --- |
| | My name is Pascal MacLellan from Iqaluit, Nunavut. I grew up in Iqaluit and know first-hand the issues and necessities that the education system in Iqaluit. I completed my Bachelor of Arts degree in 2009 and have been employed with the Government of Nunavut's Department of Justice since that time. Currently I am attending the Nunavut Law Program through the University of Saskatchewan and Nunavut Arctic College. I look forward to working to improve the education system for Iqalummiut. |