Christa Kunuk, as School Community Counselor, has been a valuable member of the Nakasuk School community for many years. She has been a dedicated, warm and strong advocate for our students and parents. On March 6, 2015, we took the opportunity to bid a very fond farewell to Christa. She has accepted a new position with the Government of Nunavut as the new Child and Youth Advocacy Specialist with the Office of the Representative for Children and Youth.

We shall miss her positive attitude and willingness to take on many roles on our School Team. However, the groundwork she built will serve us well as we move forward with additional supports for the students entrusted to our care.

Good luck Christa! The children of Nunavut will now benefit from your good works.

Attached are some photos from the farewell celebration.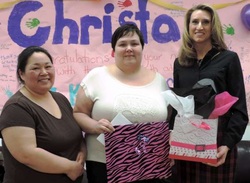 left to right, are: Leeveena Nuyalia (Vice Principal); Christa Kunuk and Tracey MacMillan (Principal).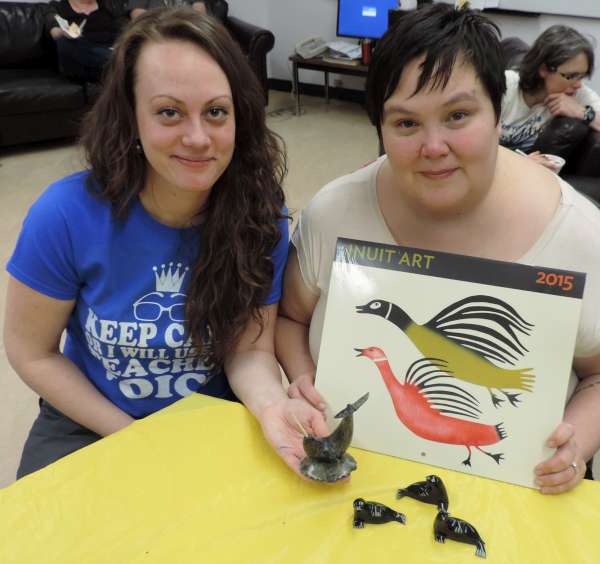 Shannon Richardson (Gr.4 Teacher) and Christa Kunuk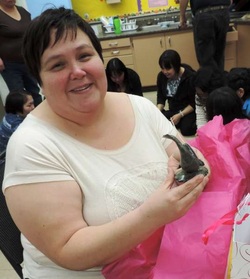 Some momentos for your new office Christa. :)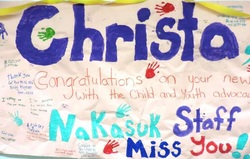 You will be missed Christa!