Nakasuk School regularly informs members of our educational community about our ongoing efforts re literacy and numeracy initiatives. As well, we promote our students involvement in choirs, plays and various artistic presentations. However, one area that is very important to our school life pertains to the infusion of Inuit cultural values and aspects of Inuit life into the school curriculum.

This academic year, Elizabeth Ryan, Grade 1 Teacher, has established a Throat Singing Club and has had them perform at various times throughout the community of Iqaluit. They have received numerous accolades for their performances. We are very proud of their efforts! We commend Elizabeth Ryan for embracing this artistic offering and familiarizing our students with a key element of the cultural milieu of Nunavut.

Last week some of the students from the Throat Singing Club were invited to participate in the preparation of a throat-singing album by Kathleen Merritt. The album was being recorded at Nuvu Music Recording in Iqaluit. In the attached pictures, Talia Armstrong and Faith Veevee from the Nakasuk Throat-Singing Group are featured.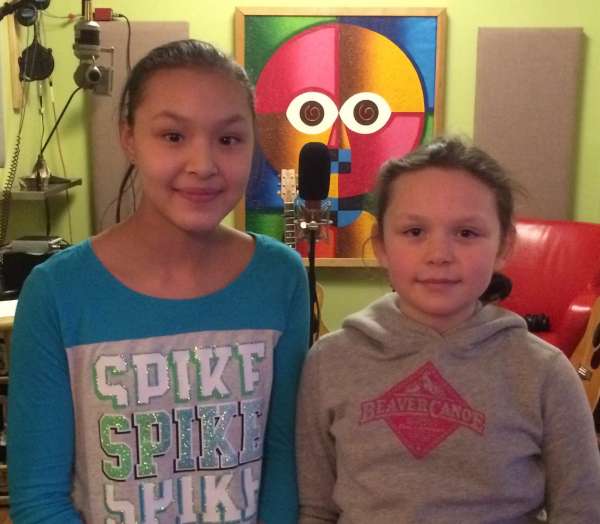 Faith and Talia, members of the Nakasuk Throatsinging Club recording at studio.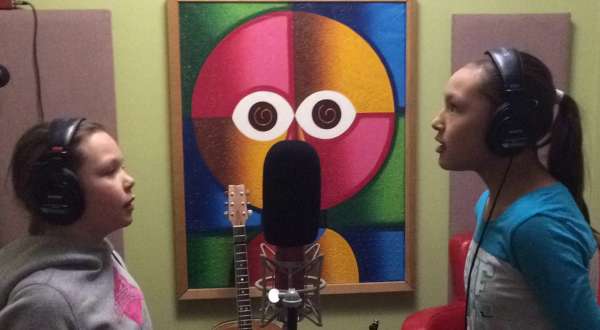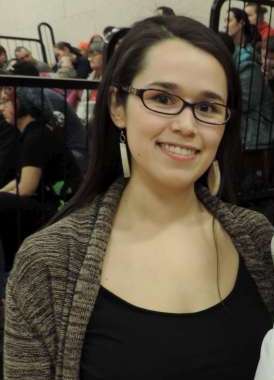 Elizabeth Ryan, Throatsinging Teacher.