This academic year Nakasuk School has regularly welcomed high profile Canadian personalities. In the Fall, we welcomed Prime Minister Stephen Harper and Federal Minister Leona Aglukkaq. Today, we were pleased to welcome Federal Liberal Leader Justin Trudeau. We would like to take the opportunity to share some pictures from his visit.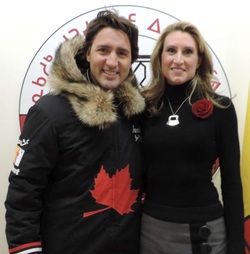 Nakasuk School Principal, Tracey MacMillan, welcomes Federal Liberal Leader, Justin Trudeau.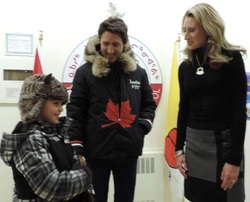 Justin Trudeau introduces his son Xavier to Tracey MacMillan.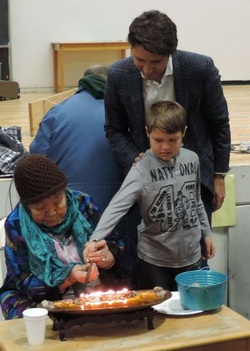 Xavier Trudeau assists Elder Alacie Joamie during the lighting of the qulliq while his father watches.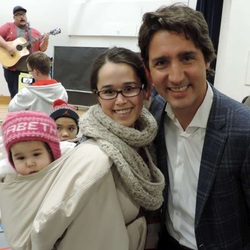 Nakasuk School Teacher, Elizabeth Ryan and her daughter Emmaline, welcome Justin Trudeau.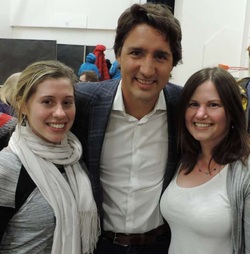 Nakasuk School Teachers, Lauren Teiman and Shontell MacInnis, welcome Justin Trudeau.